Data Science
Supply Chain & Data Solutions for the Bulk Material World
Customized Data Science Solutions for the Bulk Material World
BulkSource is the first and only software company providing dedicated data science solutions for the bulk material world. Solve complex business problems or automated decision recommendations by simulating scenarios and outcomes to increase bid capture win rates and optimized profitability. Leverage BulkSource's data science products and empower your teams to make better, faster decisions. Learn More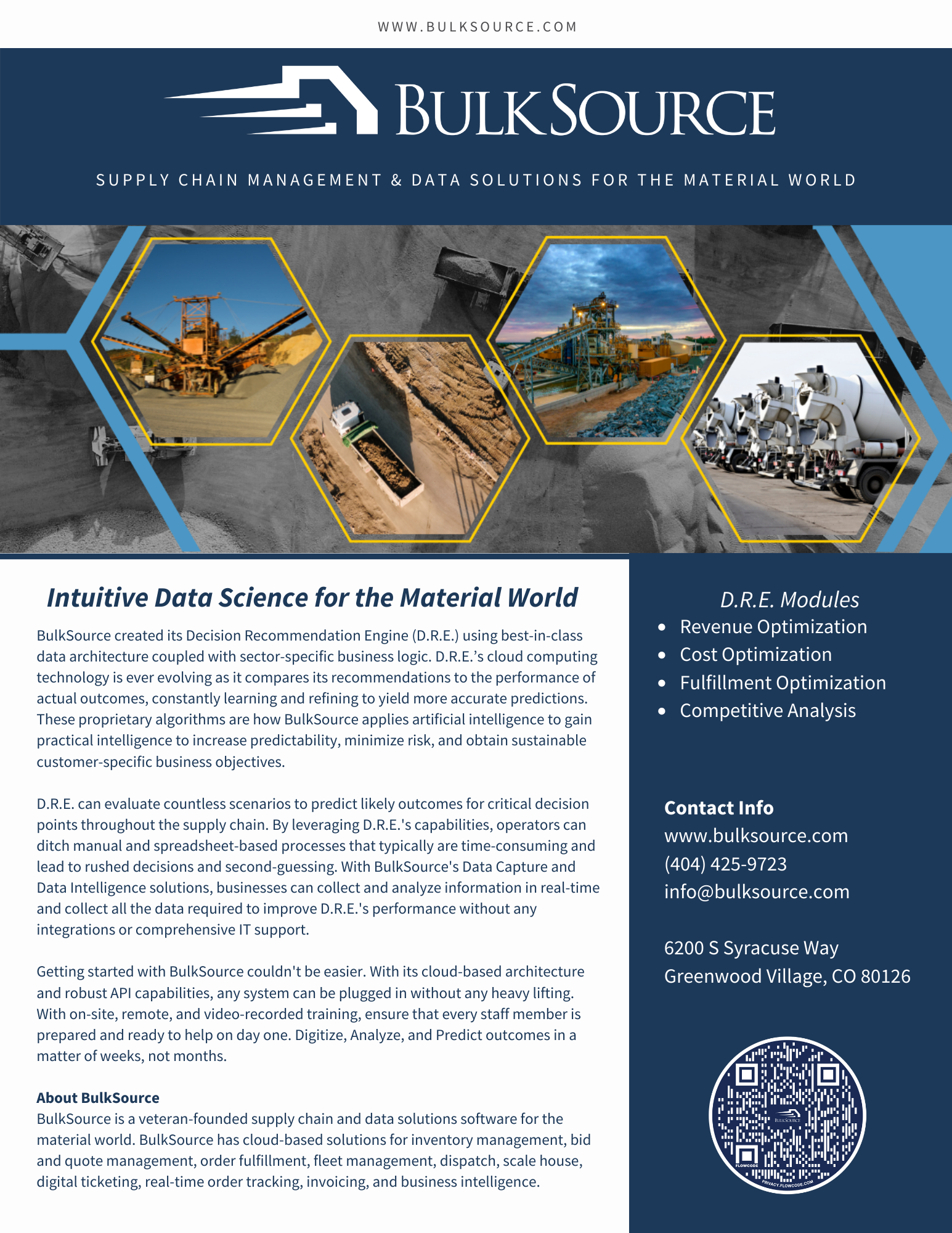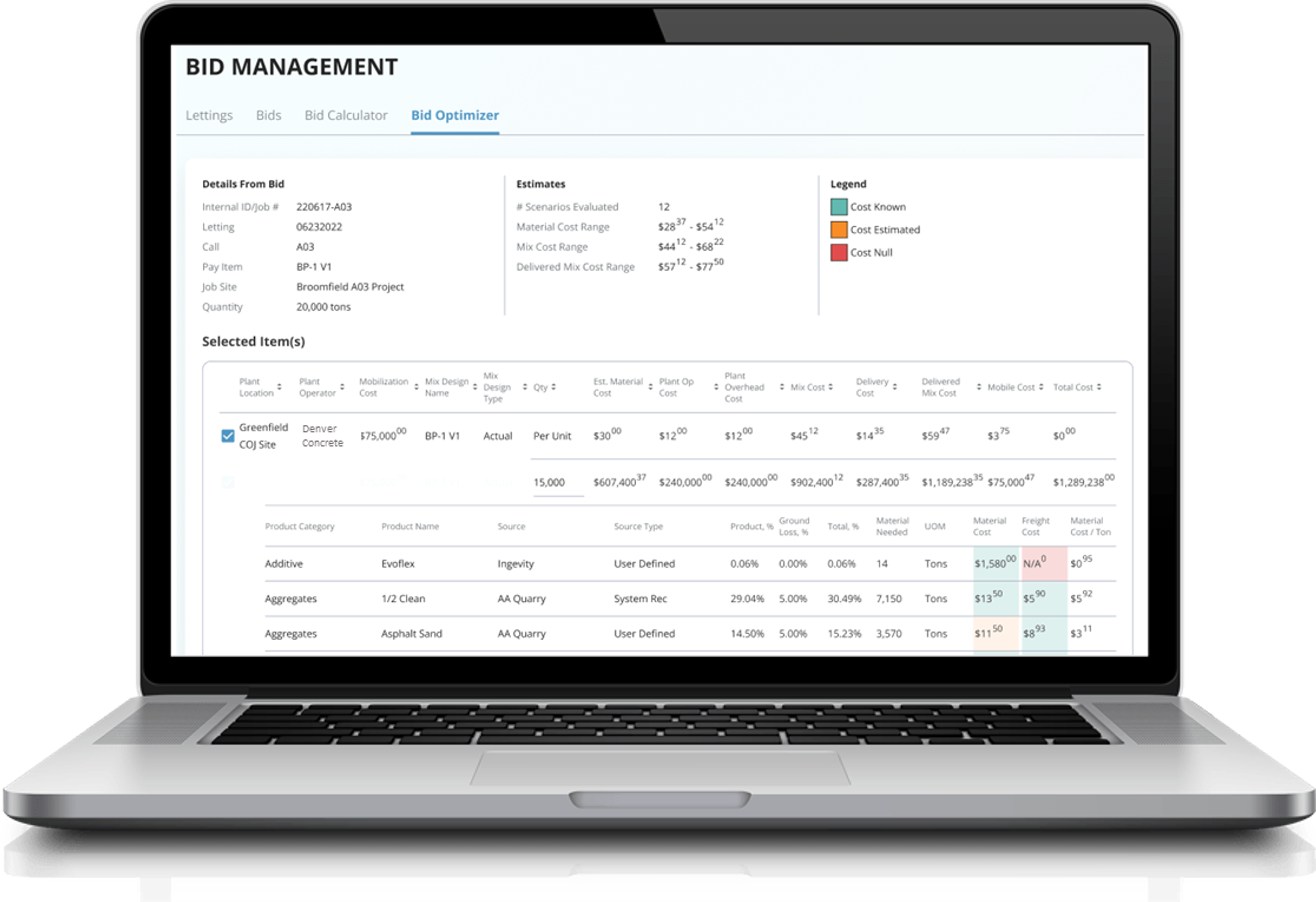 Bid Capture Optimization
Bid Capture Optimization automates the tedious and error-prone task of devising bids for asphalt and concrete jobs. Producers can now leverage modern cloud computing and machine learning technology to increase their bid win rate, improve profit margin, and significantly reduce the time needed to create proposals. Learn More
Fulfillment Optimization
Picking what driver, in a specific truck, should pick up a load at one of multiple locations the best day and time went from impossible to done in a few seconds. With industry specific AI technology, BulkSource can help dispatchers manage more loads with increased productivity and profitability. Learn More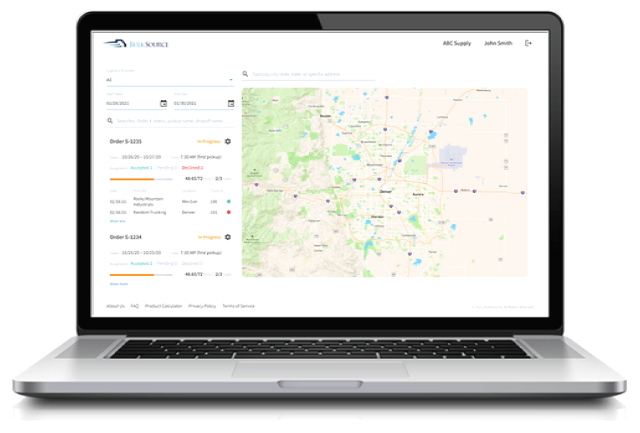 Frequently Asked Questions
What is Data Science?

Data science is the practice of turning data into actions. This is accomplished through the creation of data products, which provide actionable information without exposing decision makers to the underlying data or algorithms.
What is the Decision Recommendation Engine (D.R.E.)?

DRE is the foundation on which all BulkSource data science solutions are built. DRE includes the data and cloud computing technology that allow the BulkSource data science team to create and productionalize all kinds of models and data products that live within BulkSource software.
What data can you use?

Asphalt bid optimization to maximize profit margin while not sacrificing bid win-rate

Forecast product demand and production requirements

Truck/driver job assignment to minimize delivery costs

Improved driver safety using weather forecasts and driver hours in recent days

Predicted production delays based on forecast weather events
How do we use Data Science to help our business?

This depends on your current analytical maturity, but we typically recommend focusing on the one area of your business where you have the most uncertainty or the most significant opportunity for automation. We can then help determine how to solve the problem in an actionable way.