About us
BulkSource is a veteran-founded supply chain and data intelligence software solution for aggregate, asphalt, and concrete producers. BulkSource has cloud-based solutions for inventory management, bid and quote management, order fulfillment, fleet management, dispatch, scale house, digital ticketing, real-time order tracking, invoicing, and business intelligence. BulkSource also puts logistics partners and customers on the same platform enabling collaboration and transparency through the entire supply chain.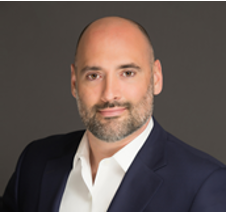 Gregory Dangler
CEO and Founder
Gregory Dangler is the Founder of Rebellion, a sponsor and founder of disruptive platforms across infrastructure, materials and technology. Mr. Dangler's Rebellion is responsible for founding BulkSource and Rocky Mountain Industrials ("RMI"),
Mr. Dangler uniquely combines his extensive background in the development of large-scale infrastructure projects with his career as a venture capitalist turned entrepreneur. Mr. Dangler's undeniable passion for creative capitalism has led him to a wide breadth of ventures including a public company restructuring and the founding of an international technology company. Most recently, Mr. Dangler founded RMI, a Colorado based company serving the Rocky Mountain region with directly sourced bulk aggregate and distribution solutions. Under his leadership, RMI created, developed and constructed the Rocky Mountain Rail Park, a 620-acre distribution and transportation hub which is the most transformative infrastructure project since Denver International Airport.
Mr. Dangler received a B.S. in Mechanical Engineering from the United States Air Force Academy and an MBA in Finance and Economics from the University of Southern California's Marshall School of Business.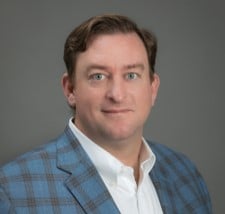 Craig Holman
COO & co-founder
Craig Holman has nearly 20 years' experience in software and fintech revenue growth leadership roles. Mr. Holman's revenue and operating leadership has directly supported the growth and exits of multiple technology enterprises.
Most recently, Mr. Holman served as the Corporate Vice President of Sales and Marketing for Government Brands, LLC, a private equity portfolio of 22+ leading companies specializing in payment processing and enterprise software solutions. While at Government Brands, Mr. Holman grew revenue nearly 5x to over $150 million while also executing over 20 acquisitions and integrations. Prior to that, Mr. Holman was the Vice President of Sales for GreenSky, a leading consumer finance marketplace for the home improvement and retail sectors. At GreenSky, Mr. Holman was responsible for $230 million in Annual Recurring Revenue and $3.2 billion in credit originations resulting in 38% annual growth. Mr. Holman held previous roles as the Director of Customer Success at Marketo, Director of Implementation at PGi, Senior Manager of Marketing at MedAssets, and Product Marketing at IBM Watson.
Mr. Holman received a B.A. in Political Science and Religious Studies from Franklin and Marshall College and an MBA from the University of Georgia.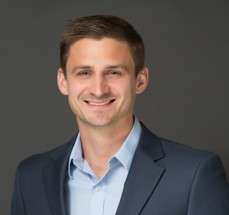 Patrick Stewart
CTO & co-founder
Patrick Stewart has over 15 years of leadership at the intersection of technology, B2B and B2C e-commerce, data science, consumer credit and fintech applications. Mr. Stewart is one of only a few applied technology experts in the world in the field of bulk materials' supply chain and transportation operations.

Mr. Stewart spent the last few years as the Vice President of Technology and Data Science at Rocky Mountain Industrials where he implemented technology and operational analytics across mining, trucking, and physical distribution operations. Prior to that, Mr. Stewart previously led Risk Strategy and Data Science teams for Nordstrom's Credit Portfolio of 6 million credit card holders and over $3 billion in receivables. Prior to that, Mr. Stewart was the Director of Pricing at Sports Authority managing omni-channel pricing and promotional strategies, and implementation and testing of enterprise level technology solutions. Mr. Stewart held previous technology and analytical roles at Dish Network and Bank of America.

Mr. Stewart has a B.A. in Economics from Rochester Institute of Technology and an M.S. in Data Science and Predictive Analytics from Northwestern University.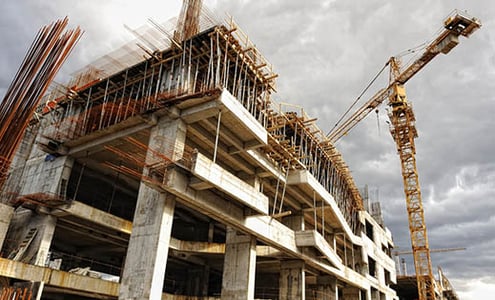 Our story
BulkSource was created by industry veterans frustrated with the existing solutions serving the bulk material world. Founder & CEO Gregory Dangler partnered with data scientist Patrick Stewart and fintech & software executive Craig Holman to disrupt the way the bulk material supply chains are managed.