Transformative Technology Platform
Links is a data operations platform enabling the seamless integration of all supply chain technology products, IoT and hardware, data analytics, and decision science solutions. It is the first and only industry specific technology platform for infrastructure material operations. Links centralizes and integrates an entire enterprise's operational data, software products, and analytics. This holistic capability unlocks new insights and functions previously unattainable with legacy technology.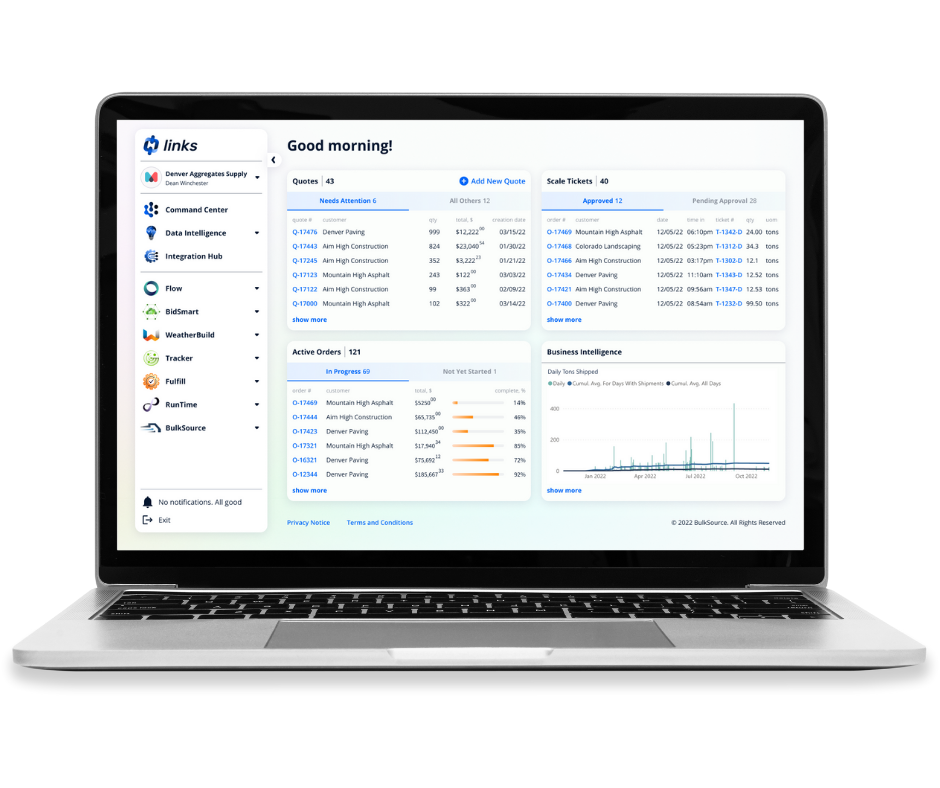 Command Center
Links provides world-class data management for all BulkSource products and any 3rd-party software products or hardware. Customers access their data in real time through customizable user experiences.
Key Features:
Customizable Dashboard

Comprehensive Features for All Roles and Domains

Customizable Rights and Permissions

Centralized Data Updated in Real-Time
Data Intelligence
Links provides users with unmatched data analytics and visualizations with its native business intelligence layer. Customers have immediate access to pre-built dashboards and reports or can take advantage of our in-house data scientists to create custom reports.
Key Features:
Advanced Data Analytics

Pre-Built and Customizable Dashboards

Data Visualizations

Role Specific Reporting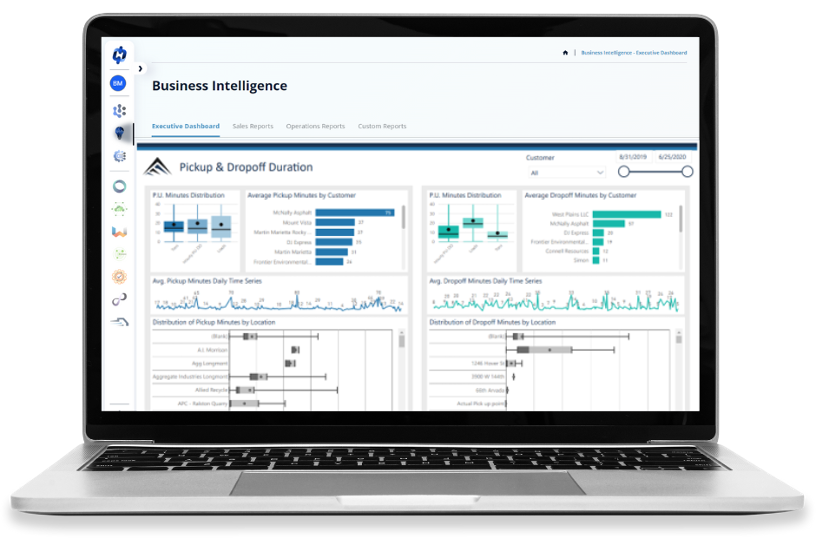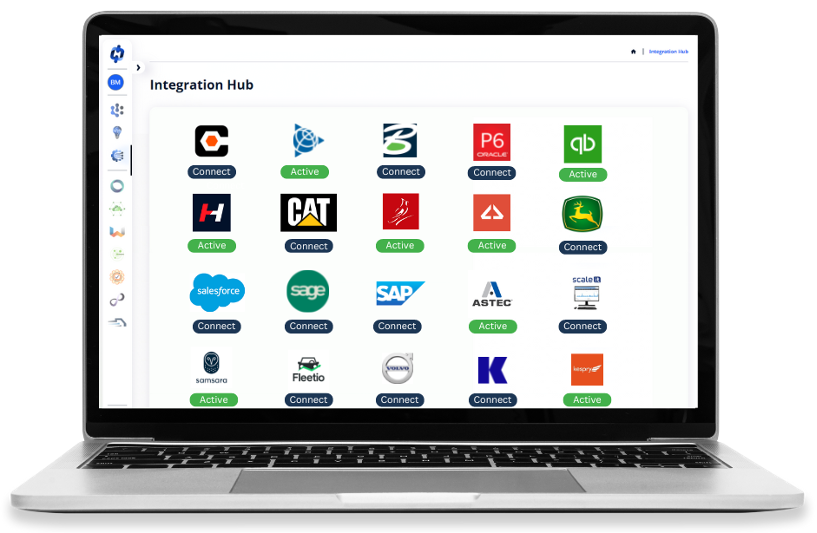 Integration Hub
Links enables customers to leverage the latest integration technology to manage data transfers between systems. Connect technology with plug-and-play integrations or develop custom APIs.
Key Features:
Integrate BulkSource & 3rd-Party Software

IoT Connectivity for Hardware & Equipment

Create Consistent Data Capture Channels
"We had been searching for a way to capture and connect all of our data sources together. Links allows us to integrate our accounting, production, and scale ticket data into a single database. It has transformed the way we make data-driven decisions. "