Products
Supply Chain & Data Solutions for the Bulk Material World
BulkSource Product Categories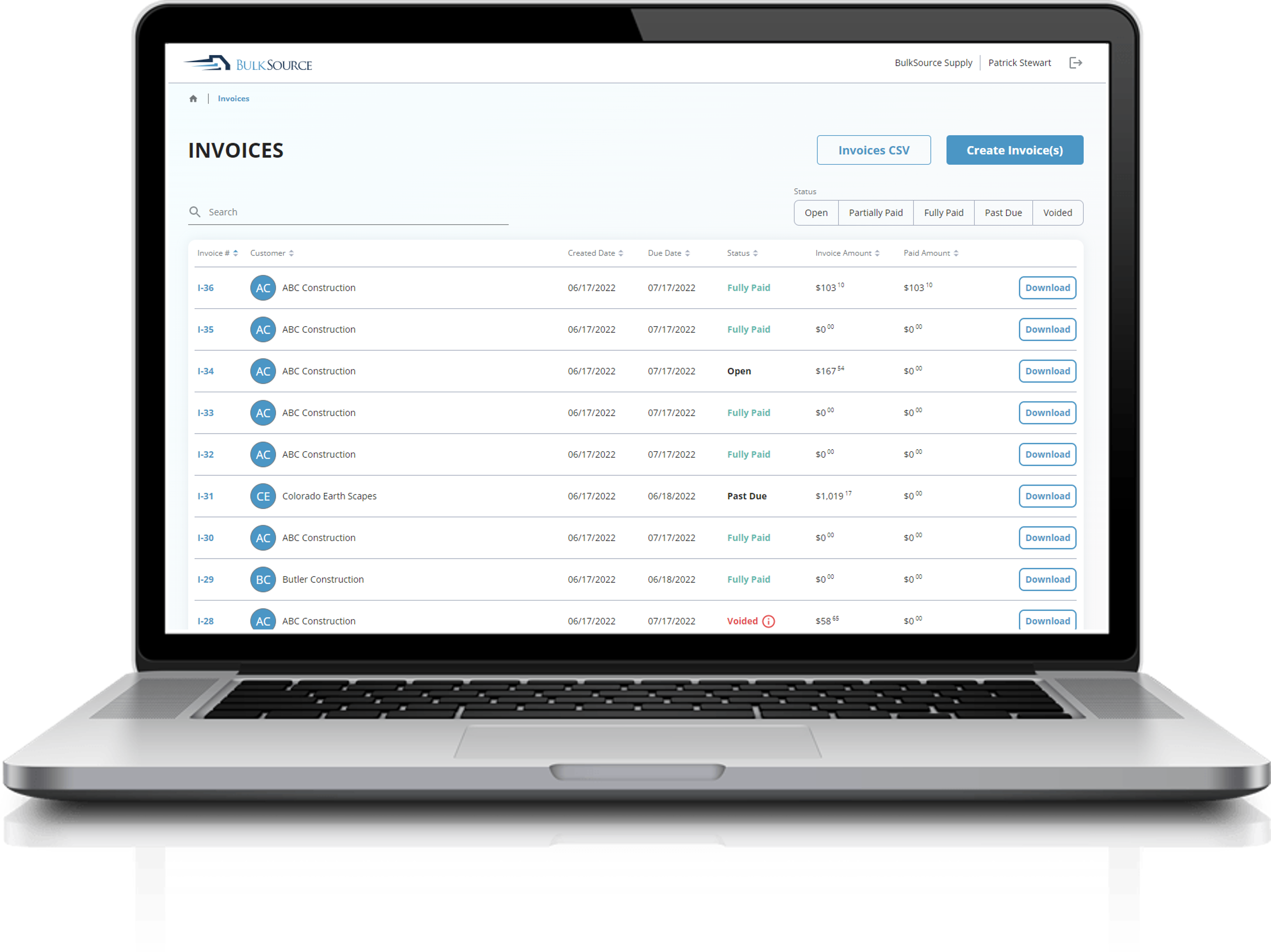 Data Capture
Digitize supply chain operations, allowing real-time access to your data, streamlining processes, and making teams more productive. BulkSource has cloud-based solutions for inventory management, bid and quote management, order fulfillment, fleet management, dispatch, scale house, digital ticketing, real-time order tracking, invoicing, and business intelligence. BulkSource also puts logistics partners and customers on the same platform enabling collaboration and transparency throughout the supply chain.
Data Intelligence
Analyze and forecast commercial outcomes to make better-informed decisions. BulkSource can integrate existing technology solutions, supporting API and Batch File Transfers, providing unmatched business intelligence capabilities. Leverage out-of-the-box dashboards and reports on sales, operations, and fulfillment to get immediate insights. Need something custom? No problem, in-house BI developers can replicate any existing report(s) or create your dream report.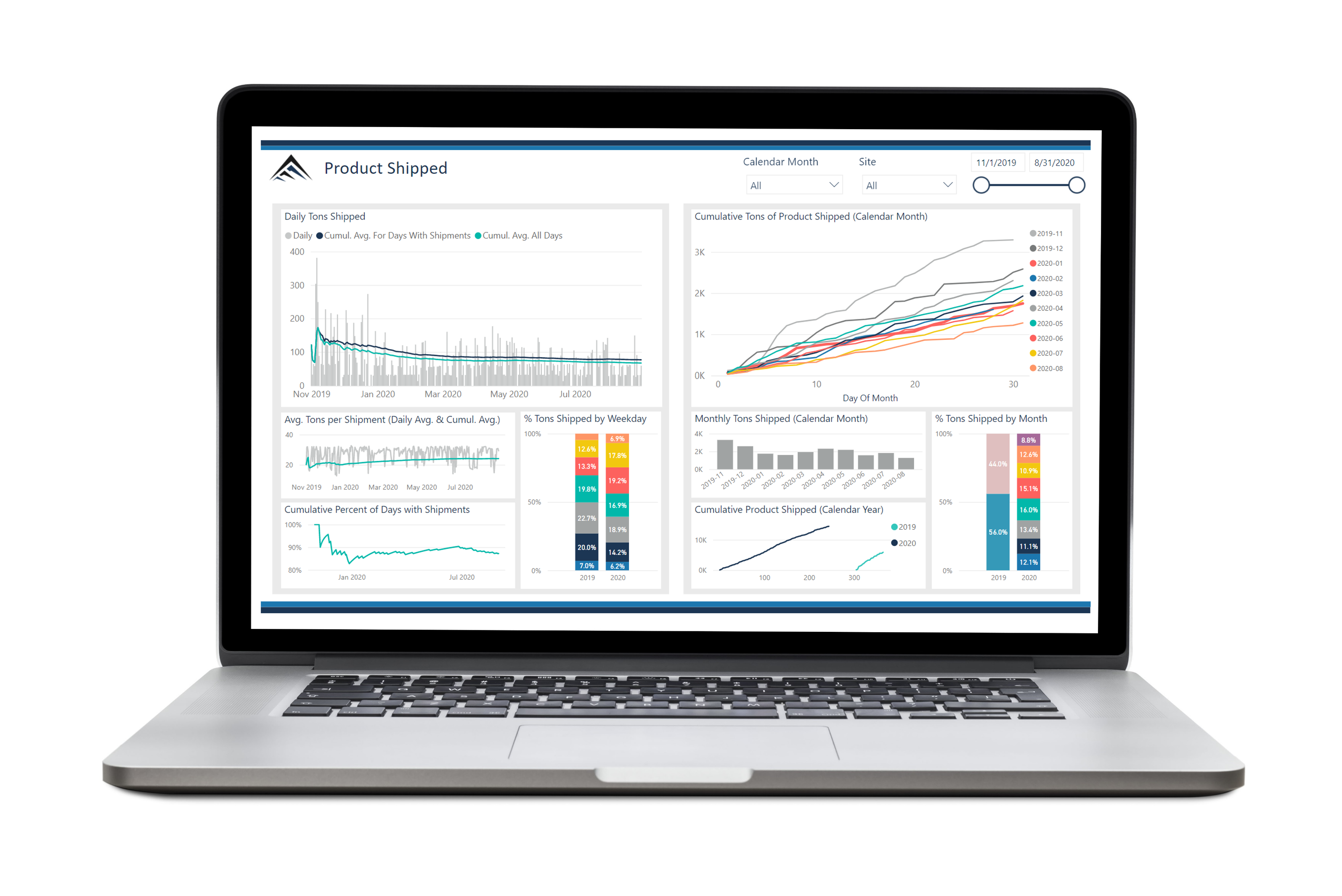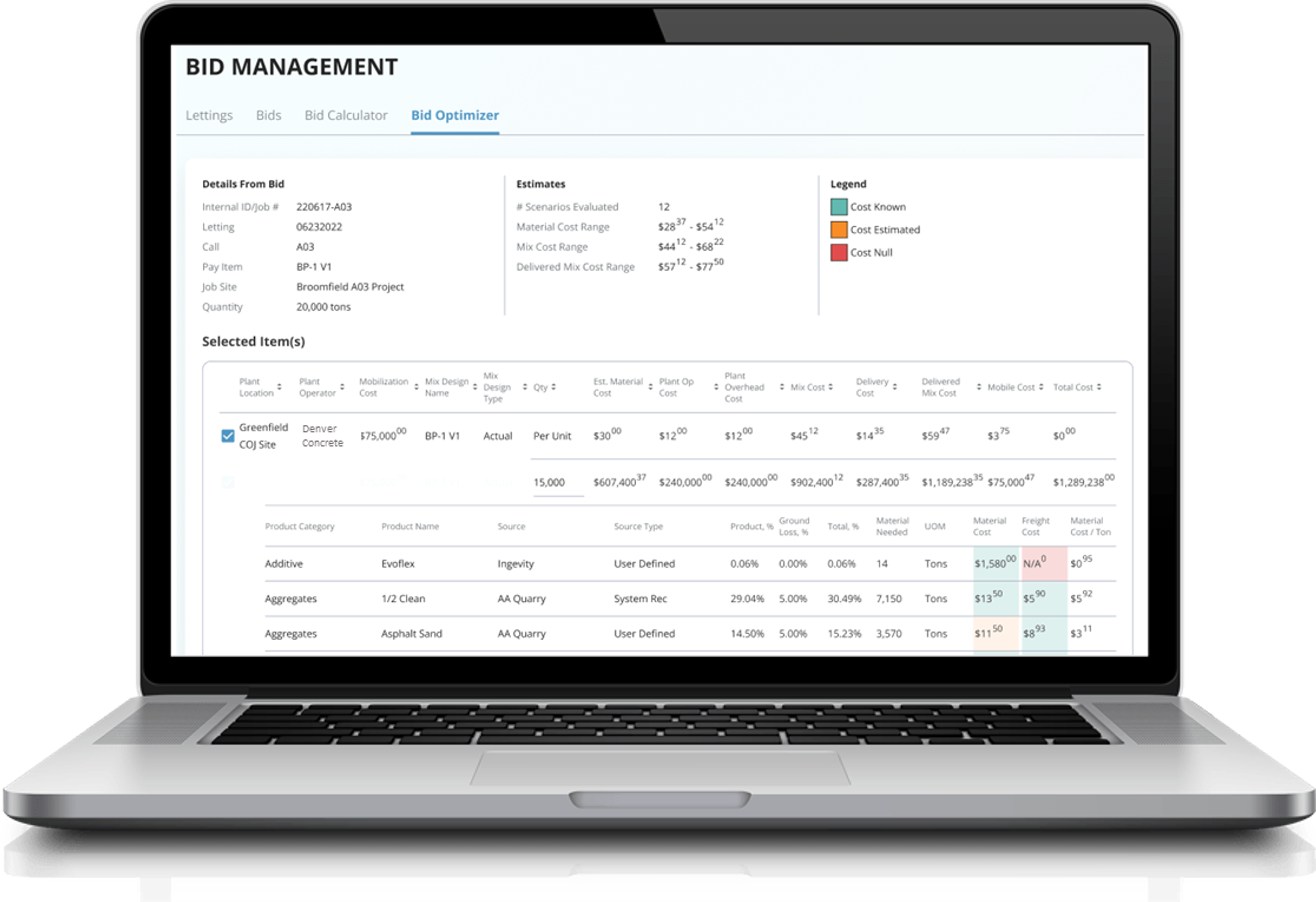 Data Science
Optimize, recommend, and automate complex decisions to reduce errors and increase profitability. Eliminate the need for complicated spreadsheets that take forever to run and typically lead to last-minute choices that put your bid capture at risk. Improve Bid Capture win rates by tracking competitive pricing and receiving recommended pricing for materials, freight, and other expenses. Optimize the fulfillment of orders by matching the drivers and trucking partners to material sites and customer locations.
Frequently Asked Questions
What type of support do I get?

We offer 24hr customer support through our applications. Our customer success team can also provide live agent support to resolve any issues quickly.
What kind of notifications can I get?

Suppliers can set up custom alerts that are received either in-app or by email. By default, suppliers can set up notifications for pickup and drop-off, scale tickets, quote requests, and order completion.
Can I track order statistics?

We use a variety of data points, including pickups, drop-offs, locations, time, speed, and more, to power our analytics. We then allow you to filter this information in all formats to evaluate your operation's performance.
How often is BulkSource updated?

Our system continuously updates in real-time as new information is entered into or collected by BulkSource.
Can I create different user profiles?

Of course! You can make as many users and profiles as you want, all with custom access, so anyone in your supply chain can access important information about their role, job, or order.
My organization is unique, will you build custom features?

Before we start with a new client, we complete a full free review of your current process. Once we understand your operations, we will provide an onboarding plan with all of the existing BulkSource tools we will use and the custom features we can build for you!