Software Products
The Most Comprehensive Software Products in the Industry
Supply Chain Management Software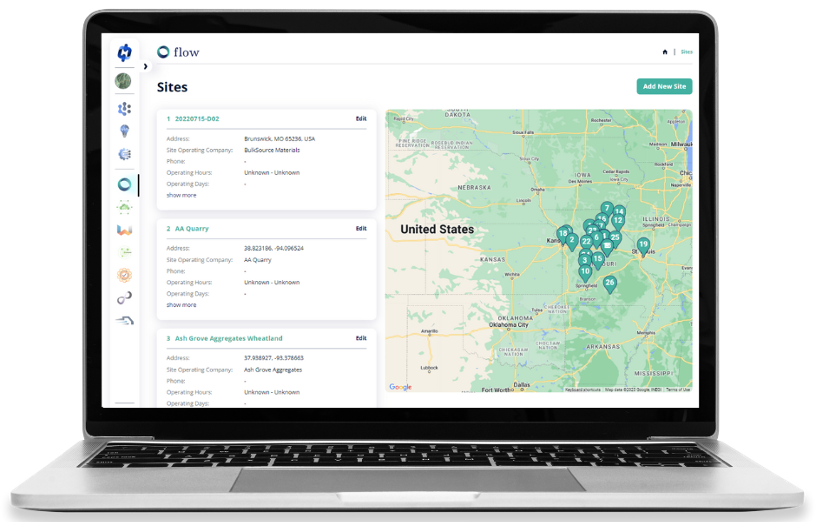 Flow streamlines complex supply chains for aggregate, asphalt, and concrete producers. Flow simplifies inventory management, bid and quote management, and order fulfillment. It digitizes fulfillment with e-ticketing and real time order tracking. Flow enables seamless connectivity and engagement between a producer's internal users and their network of customers and truckers.
Asphalt and Concrete Profit Optimization Software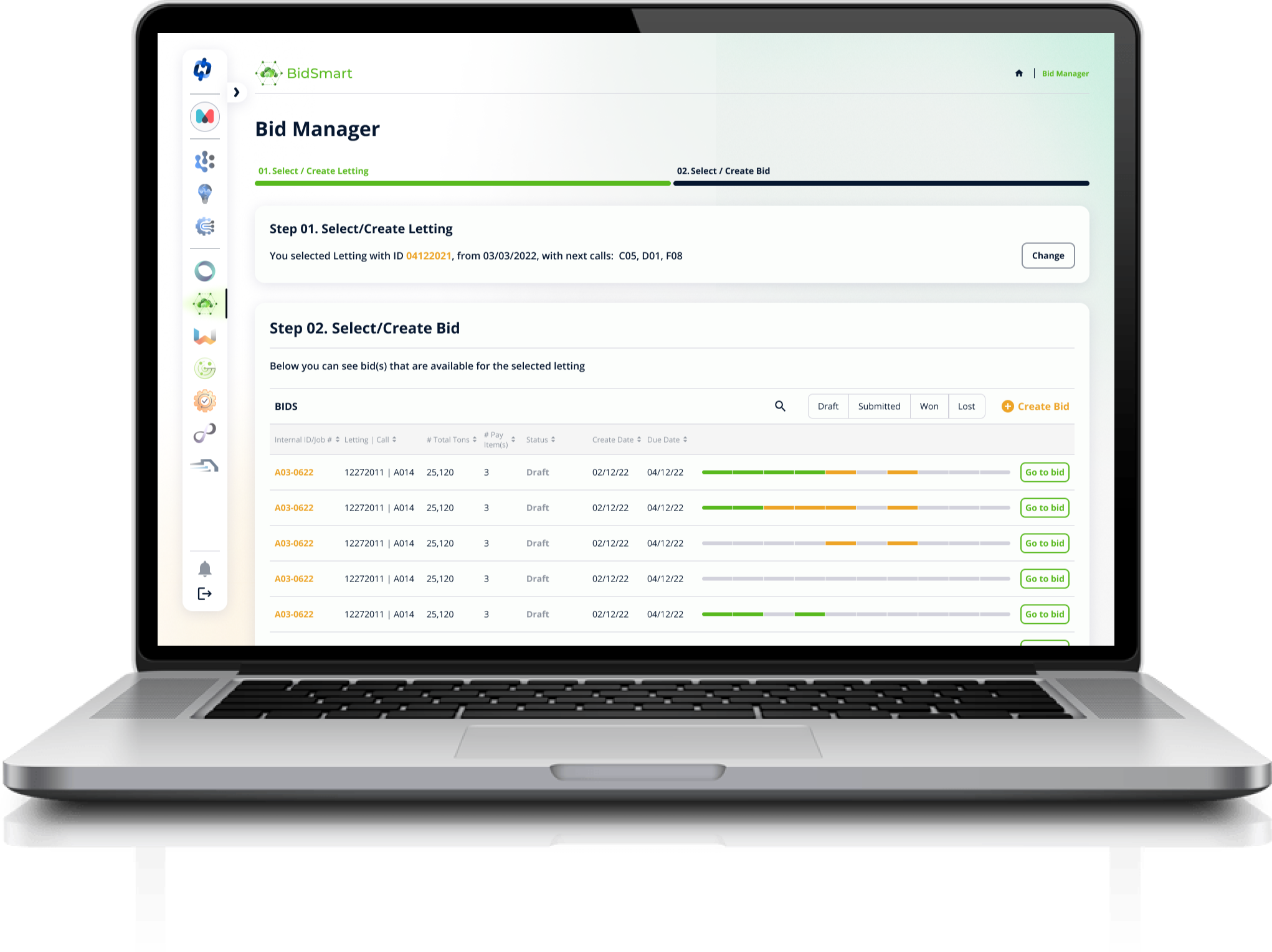 BidSmart is profit optimization software for asphalt and concrete producers. It expands profit margins by optimizing costs and uses competitive insights to increase bid prices. BidSmart combines vast operational data and advanced algorithms to evaluate all combinations of mix designs, plant locations, internal product and freight costs, and competitor pricing to recommend optimal asphalt and concrete bid pricing.

Transportation Management System Software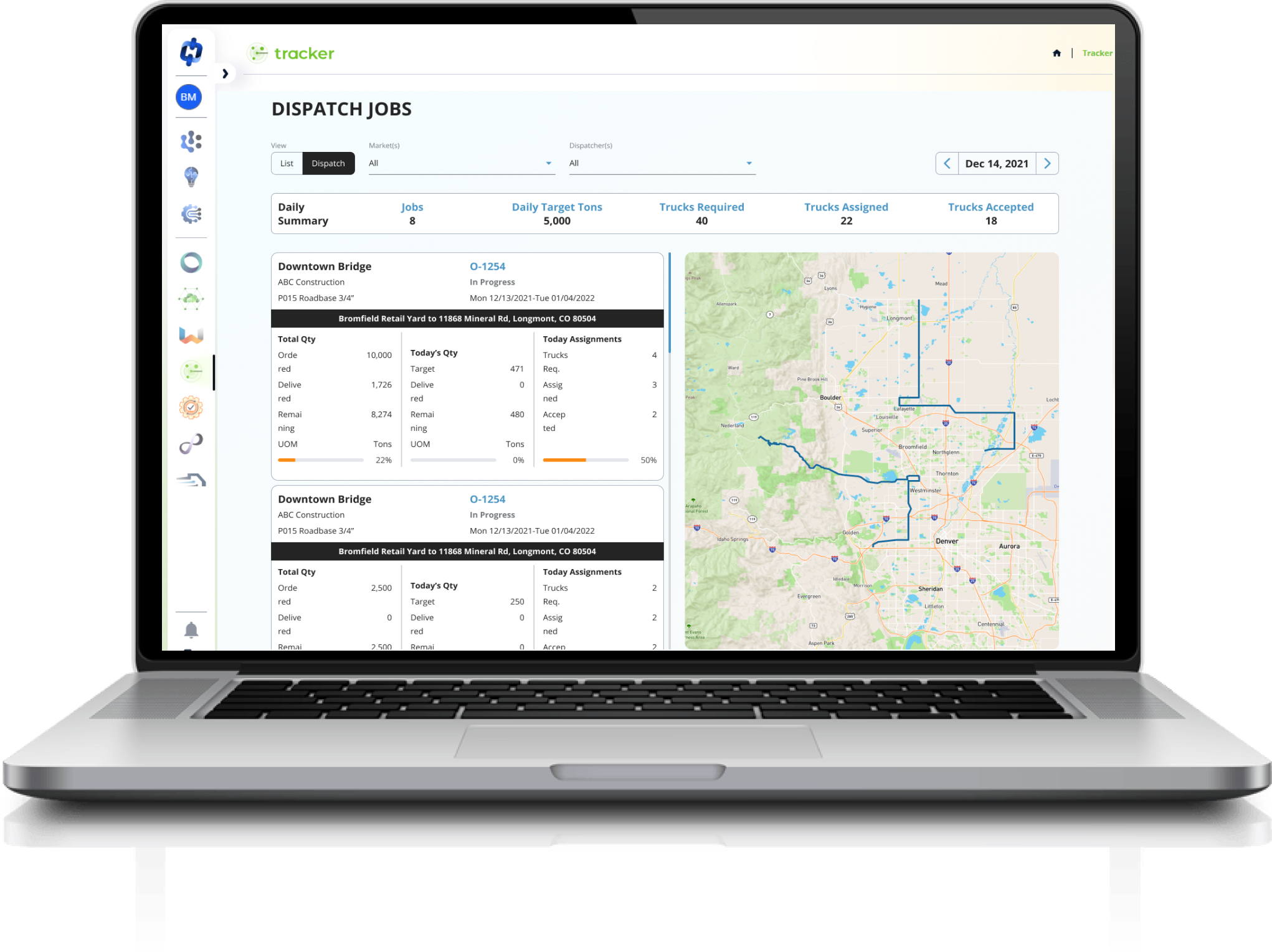 Tracker is the most comprehensive transportation management system for infrastructure material supply chains. It connects producers, haulers, and material buyers throughout the entire delivery and fulfillment process. Tracker captures data necessary for the application of decision science optimizations like driver and truck assignments, routing, weather impacts, safety, and productivity.
Weather Intelligence Software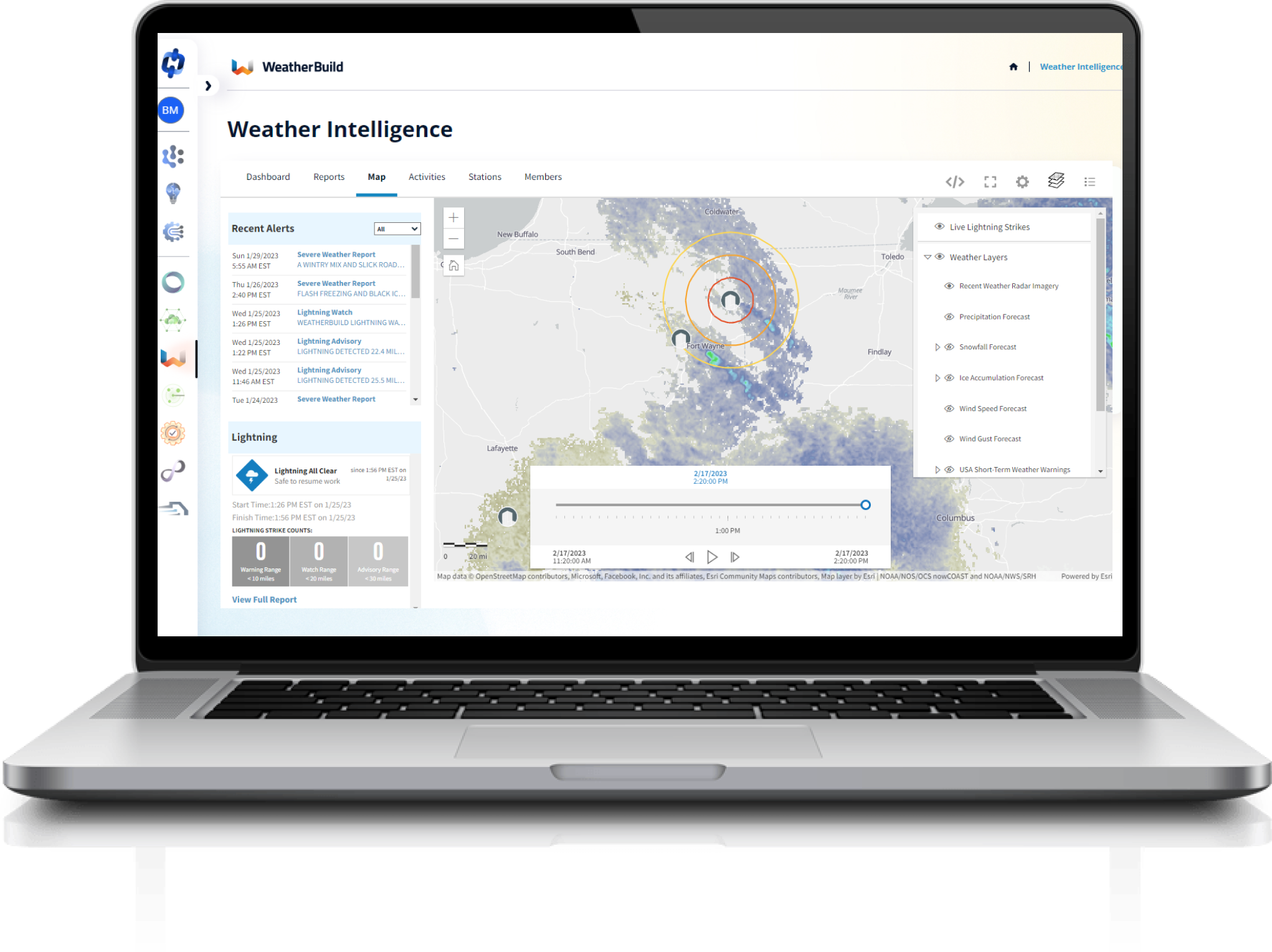 WeatherBuild is a weather-enabled decision support software that empowers contractors, owners, and site operators to improve situational awareness, enabling better-informed decisions about weather events and their impacts. WeatherBuild leverages proprietary weather forecasting technology, machine learning, and predictive analytics to increase productivity, enhance safety, and manage risk.

Equipment Optimization Software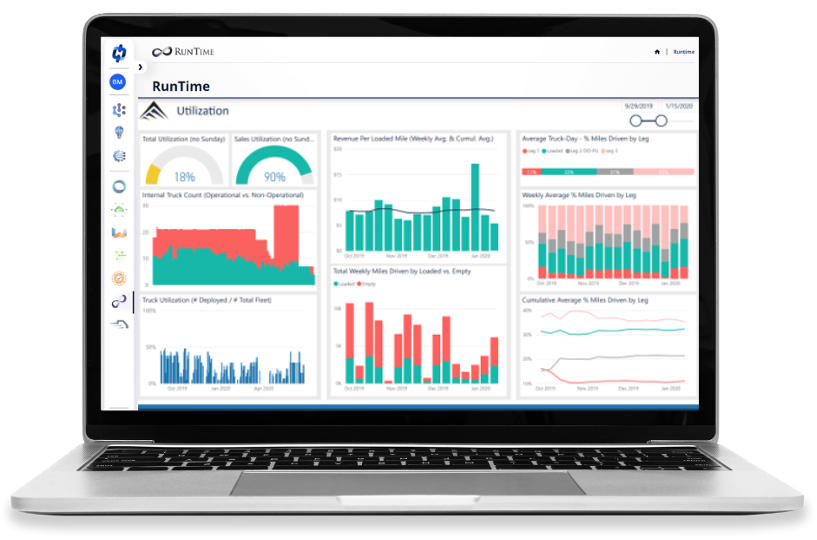 RunTime
RunTime provides enterprises the software to better manage fleet operations and equipment utilization. It tracks equipment operating metrics, schedules preventative maintenance, integrates sensors and hardware, and manages compliance and safety data with a single application. Companies realize a reduction in equipment failures and unplanned downtime.

Fulfillment Optimization Software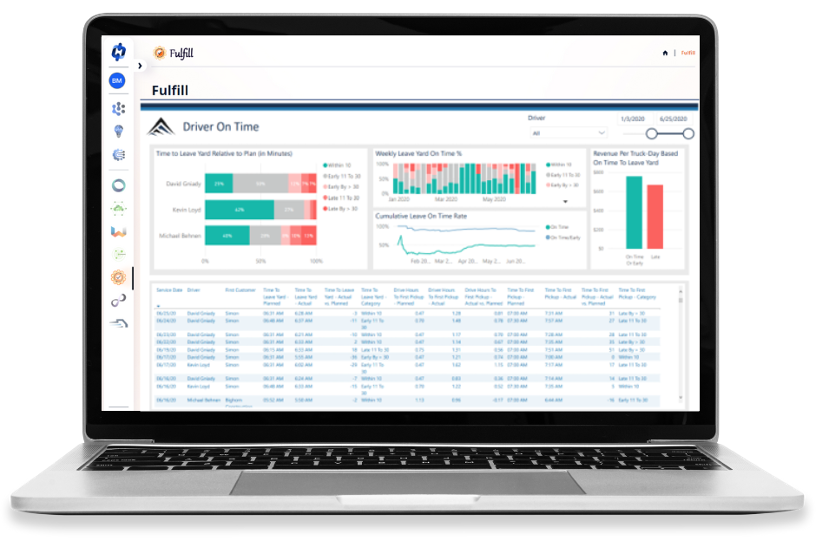 Fulfill
Fulfill provides aggregate, asphalt, and concrete producers the software to maximize profits and boost productivity with the industry's only optimization product for supply chain management. Fulfill optimizes production, product mix, pricing, and fulfillment schedules using a suite of advanced technology features. Producers successfully plan, predict, and adapt to the dynamic conditions of all material operations.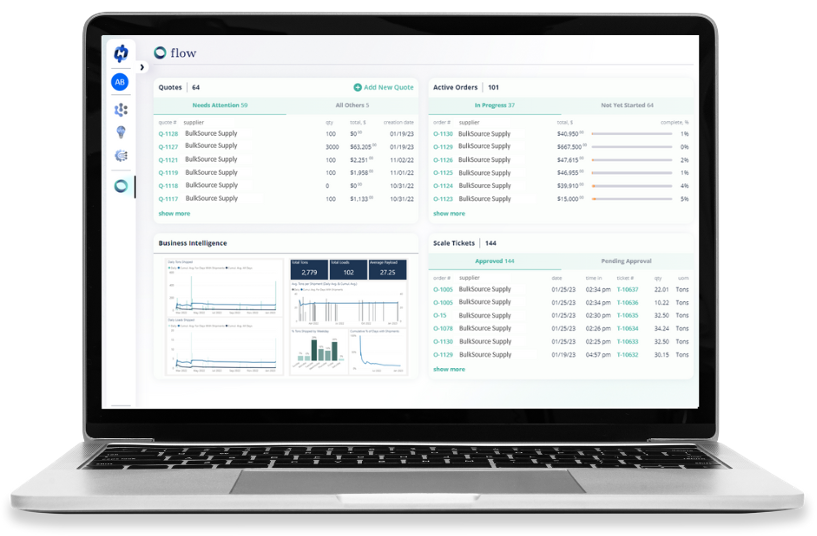 BulkSource
BulkSource is an enterprise marketplace for materials, trucking, and associated services transactions. As a dedicated B2B e-commerce enablement platform, customers quickly access spot prices and service terms in a reliable and familiar transaction format. Producers access new potential customers with minimal risk as payments are made upon order. BulkSource provides participants a streamlined way to serve both commercial and retail markets.
Frequently Asked Questions
Does BulkSource provide customer support?

We offer 24/7 customer support. Our customer success team will also provide live agent support to quickly resolve any issues.
Are system notifications available?

Customers can set up custom alerts that are received either in-app or by email. By default, producers receive notifications for pickup and drop-off, scale tickets, quote requests, and order completion.
Are we able to monitor KPIs?

We use a variety of data points, including pickups, drop-offs, locations, times, and throughput to power analytical reports and dashboards. You can access and filter any data to monitor your organization's KPIs.
Will all of my software users have access to the most current data?

Our cloud-based software is continuously updated in real-time as new information is entered or collected. All users immediately have access to the same information.
Can I create different user profiles?

Of course! You can create unlimited user profiles, all with customizable access permissions, so anyone in your supply chain can access important information about their role, job, or order status.
My company has special requirements, will you build custom features?

Before onboarding new clients, we first complete a holistic review of their current business processes. Once we understand their specific needs, we provide a comprehensive onboarding plan with the requisite software and custom features.